For Immediate Release
18 July 2019
MST Replaces Iconic Monterey Trolleys with New Ones
Monterey-Salinas Transit (MST) released into service five (5) new trolley-style buses manufactured by Hometown Trolley of Crandon, Wisconsin, after the previous 16-year old trolleys reached the end of their useful life. The new trolleys transport passengers through the downtown historic areas of Monterey – California's first capitol city – and popular visitor locations such as Fisherman's Wharf, Cannery Row, and to the world famous Monterey Bay Aquarium.
"First introduced in 2004, the original Monterey trolleys were designed to have a vintage look and, by 2018, were attracting over 250,000 passengers annually," said General Manager and CEO Carl Sedoryk. "People really get to experience the area by riding the free trolley with views of beautiful Monterey Bay and the harbor."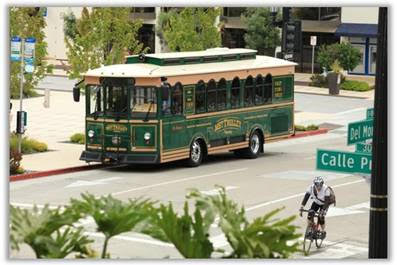 For more information, visit mst.org or call Monterey-Salinas Transit toll free at 1-888-MST-BUS1 (1-888-678-2871).
###