Cal-ITP Benefits

Get Your Discount when You Pay Your Fare with a Contactless Card
MST has partnered with Cal-ITP—the California Integrated Travel Project, a new initiative of the State of California—to offer a way to quickly verify your eligibility for a discount using Login.gov and then link that discount to your contactless-enabled Visa or Mastercard. You'll get your discount every time you pay with that same contactless card.
Right now, the Cal-ITP Benefits website will work for anyone who meets the following criteria:
65 years of age or older
Has a Login.gov account with identity verification
Has a driver's license or state-issued ID
Has a form of identification issued by the California DMV (for example: a driver's license or personal ID)
Has a Visa or Mastercard contactless credit or debit card. Contactless means a card you can tap instead of swipe to pay. Look for this symbol on the front or back of your card:
Symbol description: four, curved lines facing sideways, similar to a wifi symbol.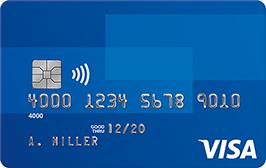 You can get in touch with Visa, Mastercard, or your bank card provider to request a contactless card—or you can order a contactless-enabled Cash Card. Learn more in our Contactless Fare Payment guide.
The process to verify your eligibility for a discount and add it to your contactless card is completely online and secure!
Have your ID and contactless bank card ready and get started now on the website below.
We are working on enabling discounted contactless fares for other categories of riders—and to allow for MST Courtesy Cards to be used as a form of ID—so check back for updates.
Did you link your Senior discount to your debit/credit card between December 2021 and February 2022, when Cal-ITP was testing the Benefits site? You can keep tapping; there's no need to re-register unless your bank sends you a new card.
To continue, please click the below link to exit MST's website and be redirected to the State of California's eligibility verification website, Cal-ITP Benefits.